An innovating offer
In collaboration with the HETS (the Geneva University's faculty of social work), the Association has developed a specific training program in psychomotor techniques for child educators working at institutions in the Bethlehem region. The course combines theoretical knowledge with practical work and the participants' own experience, and strengthens the capacity of existing institutions by uniting them in a network of exchange. Sharing knowhow in such a way is bound to make childcare in Palestine more efficient and to increase its quality.
A successful approach
It emphasizes the combination of body, communication, relations and games as a key experience to psychomotor development. Using an environment of stimulation and interaction, psychomotricity favors the child's development of competence in physical movement, social behavior and intellectual activity. Considering the isolated fashion in which our partner institutions in the Bethlehem area have worked in the past, the new joint approach will make an inspiring and beneficial change.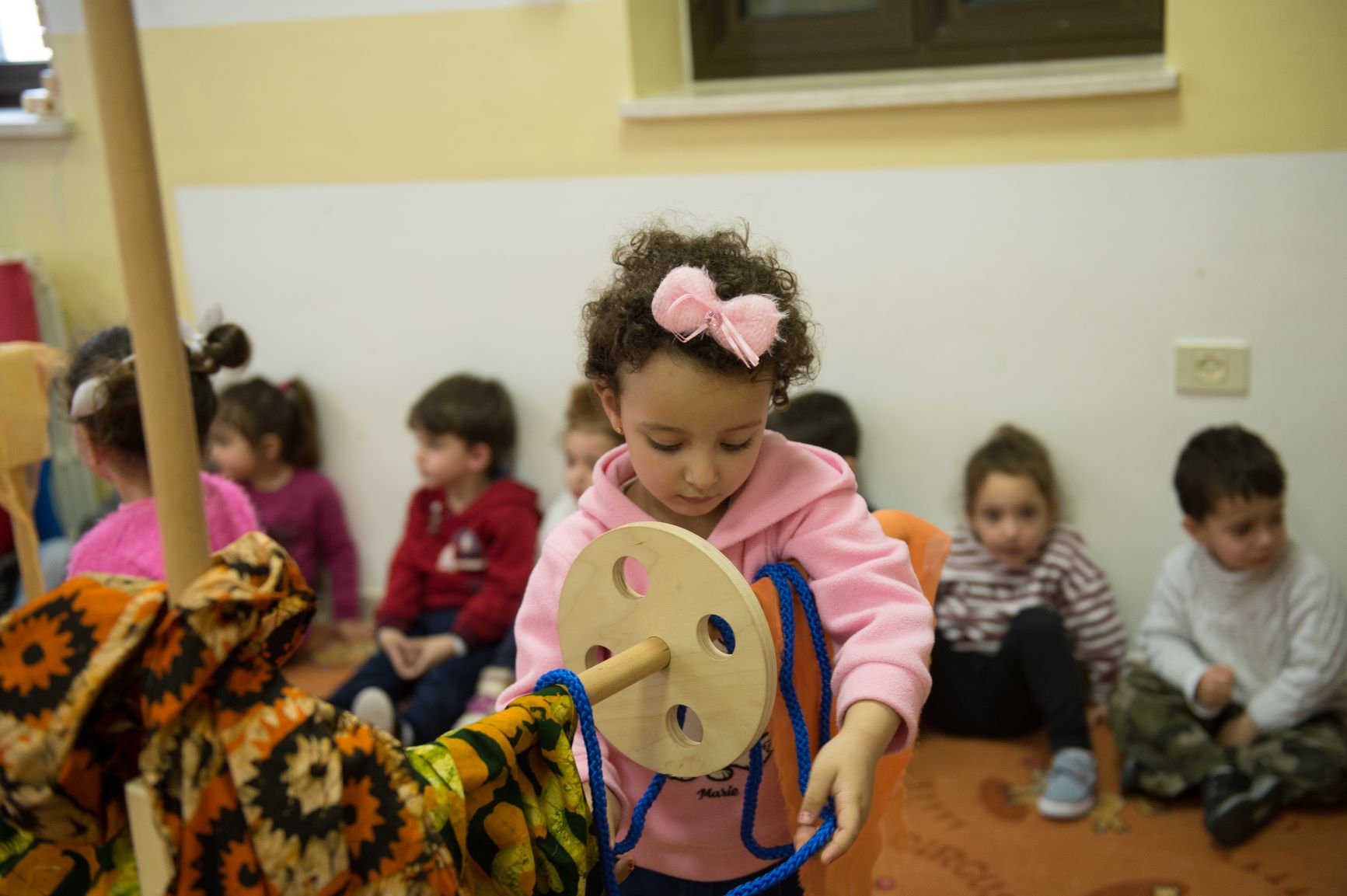 Prospecting contacts and presentations
Search for potential partner institutions
Meetings organized by our local team
15 course candidates proposed by the institutions
Intensive sessions, spread over 18 months
Theoretical knowledge: in our premises – "La Maison"
Practical application: at the institutions
Final certificate

Objective: To transmit the acquired knowhow within each institution
Particularly competent and motivated candidates
Field training under supervision, within the next basic course program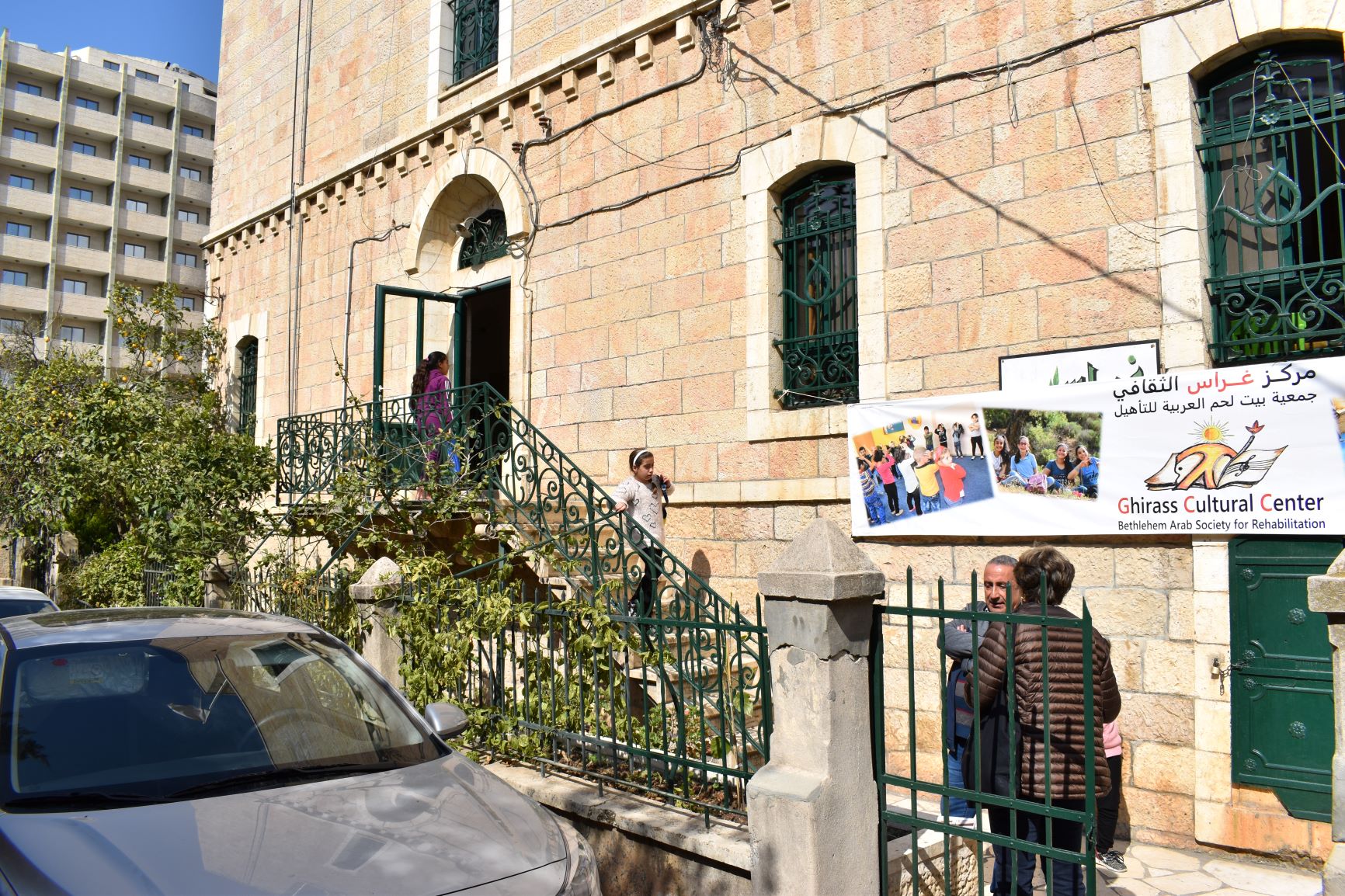 Ghirass Cultural Center
The Ghirass Cultural Center hosts children for extra-scholar activities during the week. Most of them have failed public school. The Center's purpose is to make them reintegrate a regular class and find an adapted learning rhythm.
Life Gate
Life Gate hosts children who are mentally or physically handicapped. With syndromes like autism or trisomy 21, those children are often excluded from society. They find here a welcoming and stimulating home, and a chance to acquire tools and hope for a future, autonomous life.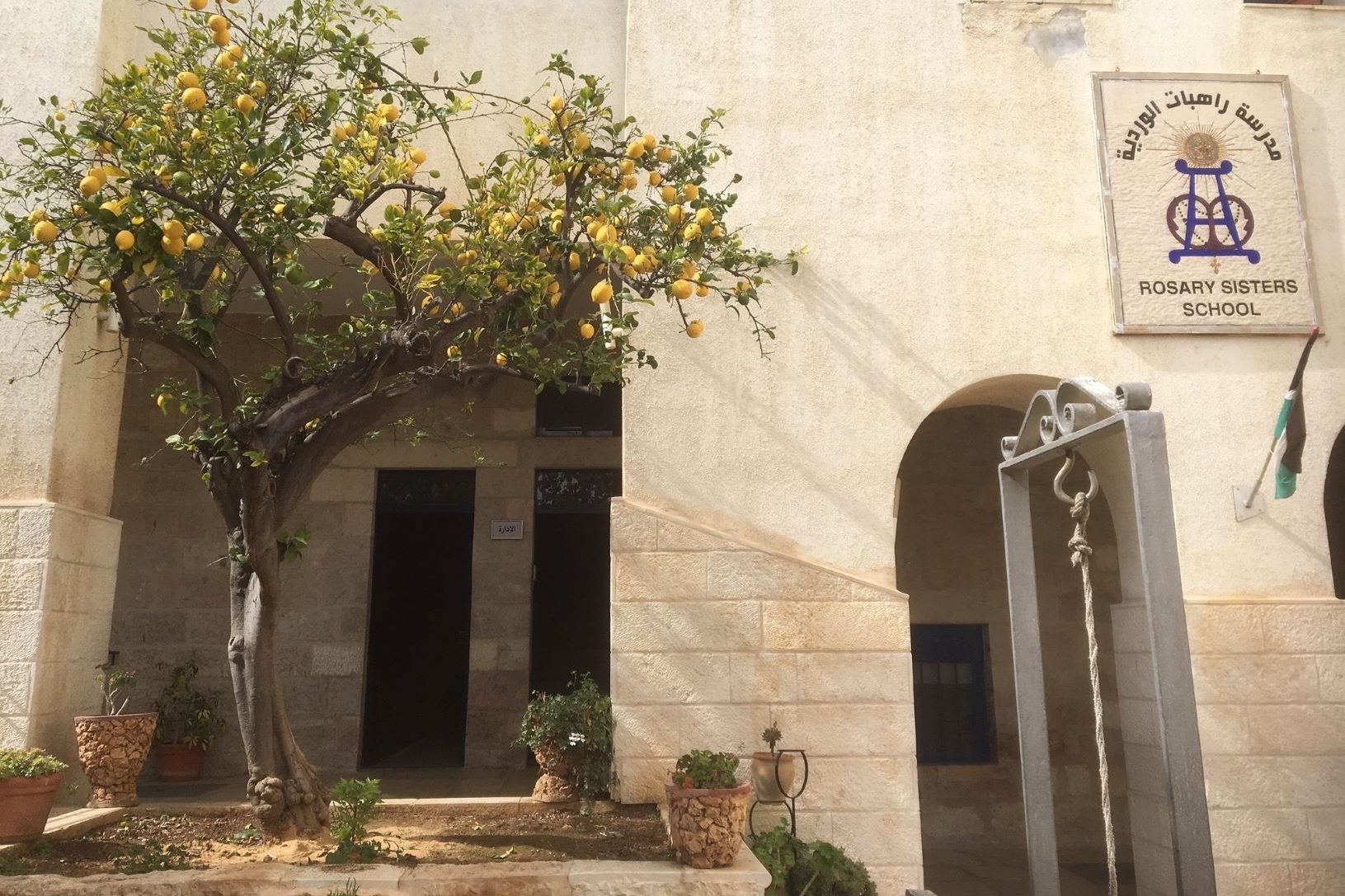 Rosary Sisters
The "Rosary Sisters" run two institutions in the Bethlehem area: a nursery, hosting children from age 1½ to 3, and a school for older ones, coming from all of Bethlehem's social circles.